DELIVERY
We deliver our storage containers across the UK mainland and can arrange for our products to be shipped further afield too.
Container Delivery
We deliver with our in-house crane-assisted lorry, so can offer off-loading when we deliver your container. This delivery service is limited to the distance our tachograph driving hours can reach, so please get in touch with us with your postcode for a delivery quotation.
Kovobel UK holds a stock of containers in our yard for fast delivery. We also stock associated parts and accessories we will be happy to provide you with a quote at the time of ordering; call us on 01722 548300.
Third-party delivery of Kovobel containers will require a forklift, preferably with long forks for offloading. This can be a cost-effective delivery service if you have unloading facilities available.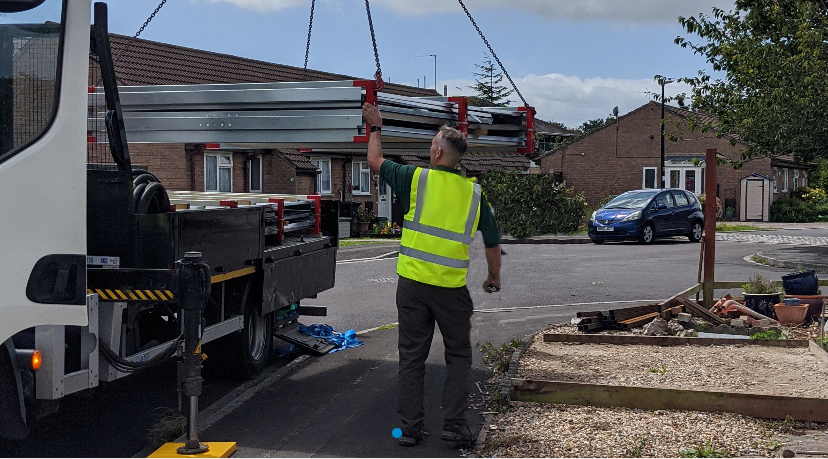 Collection Service
We are happy for our clients to collect their containers or arrange for your delivery service. We do not charge for loading. Our forklift can load any vehicle from a trailer to a curtain-side lorry. Collection can be made Monday to Friday, 8am to 4pm. If you want a weekend collection, this can be arranged in advance only, subject to the availability of our helpful staff.