Shutter Windows with Plastic Frame
Product description
Description

Add a window to the back or side wall of your container. Ideal for a site office, workshop or cabin, with a slidable window pane. Steel shutters protect the windows against the elements, and prevent window access from the outside when closed.

This factory-fitted window allows extra daylight to flood into your container.

This window option makes it ideal if you are spending time inside the container rather than just general storage.

Please contact us for a delivery quote for this item.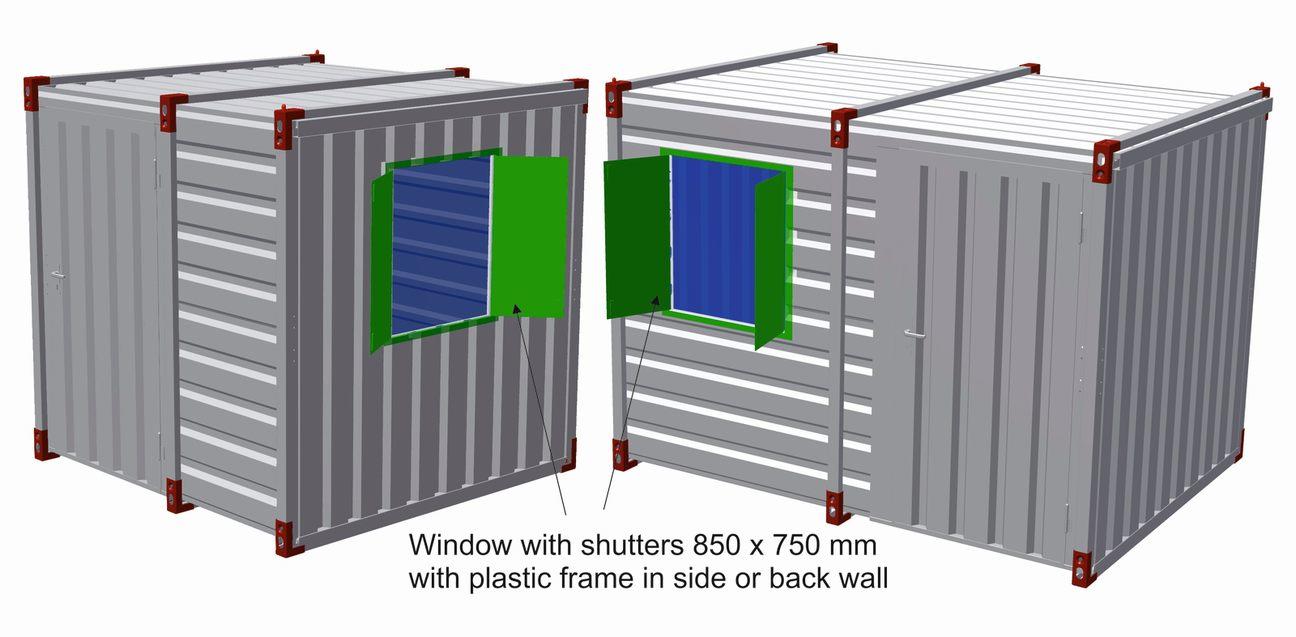 Recommend this product to a friend
Shutter Windows with Plastic Frame