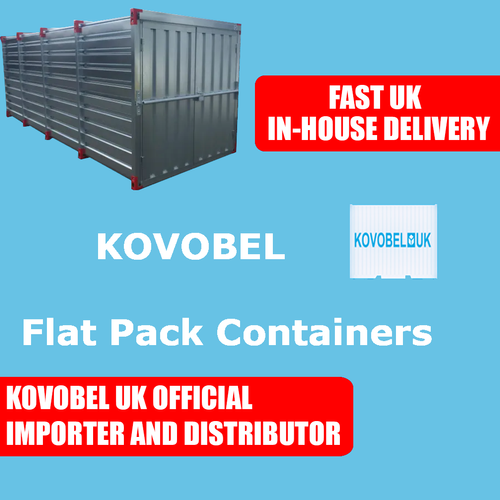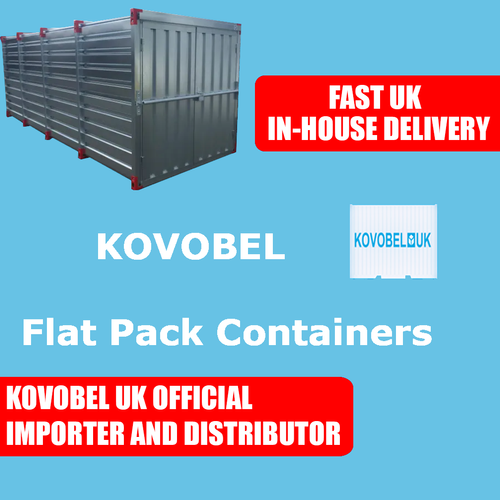 CHOOSE KOVOBEL FLAT PACK STORAGE CONTAINERS
Kovobel Flat pack self storage containers have proven themselves on the international market for over 20 years. Innovative engineering and galvanised finish makes them strong and long-lasting, while providing the best and most efficient self-storage solution. Available from 1m up to 6m in length, you can even join them together for increased length. So no need for a rusty shipping container.
We offer THE ORIGINAL Flat pack storage container.
---
loading...
--
Our flat pack and used storage containers offer so many advantages unlike the cheaper manufactured storage units. Easy assembly and disassembly when not in use, or at times when you need to relocate the flat pack container. The assembled storage container can be lifted by forklift or crane which makes site relocation easy.
---
Our self storage flat pack containers can be stacked and side by side, and end on end. Our flat pack containers are made of high quality galvanized steel. Our smallest flat pack container comes in at (L) 1m x (W) 1.2m x (H) 2.2m and our largest standard storage container being (L) 6m x (W) 2.2m x (H) 2.6m