Kovobel Flat Pack Containers vs Used Shipping Containers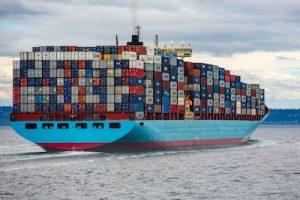 Shipping containers are designed to transport and handle goods by sea and at container ports for onward distribution. Although popular for static storage, shipping containers are not designed for long-term storage. Condensation has a detrimental effect on any items not water-resistant. Mildew and damp air soon spoil any items that need a dry environment. Also, the delivery and offloading of a whole shipping container can be expensive. Why not see the advantages and differences between a used shipping container and the Kovobel flat-pack container range below?
Kovobel flat pack storage containers are designed and manufactured specifically for long-term secure storage on dry land.
Advantages of a Kovobel Flat pack Container over a used shipping container.
| | |
| --- | --- |
| Kovobel Flat pack Container | |
| | |
| Flat Pack Containers offer efficient delivery, especially in bulk. Stackable in transit. | Only delivered as an assembled unit. |
| Kovobel containers are naturally ventilated, so they do not suffer from condensation, mildew or damp. This keeps the contents dry and free of mould. | Shipping Containers are airtight, ideal for moving goods on the sea, but with no ventilation. They suffer from condensation, no air movement and musty air. |
| Each panel can manually offload by hand with sufficient manpower. These modular panels are easy to manoeuvre through narrow access and tight spaces. This allows for assembly is more restricted locations. | Full-Sized Containers require craning over buildings into their final position. |
| The galvanised finish of our Steel Containers is for long life and durability. | Painted Steel will flake and allow rust to develop over time. |
| Great range of sizes to suit multiple applications and industries. | Limited standard ISO sizing, typically 10ft, 20ft & 40ft sizes. |
| Typically, 1/3 the weight of a shipping container! 6m (20ft) Kovobel Container weighs only 780kg. | Over-engineered construction designed for stacking at sea. 20ft weighs a whopping 2300kg |
| Factory options to increase use and functionality include shelving, roof lights, bunded floor, Hazardous Chemical Spec, additional doors and windows. | Any modifications are expensive and have to be made bespoke. |
Why Kovobel?
Galvanised finish for long life.
Reinforce galvanised steel bars to strengthen each panel.
35mm wooden planked floor, not cheap chipboard or OSB, which absorb water and rot over time.
Module panels for easy access and handling.
The design has been refined and improved over time, now proven worldwide.
Options and accessories extend the use to suit the requirement from general storage to hazardous chemical storage, site offices or mobile plant rooms.
Great customer service.
UK Stock for fast delivery.
Please contact us with your requirements for more information.