The Benefits of Using Flatpack Containers as Carports
Flat pack containers have gained popularity as an affordable and sustainable storage solution. However, they are not just limited to storage spaces. A Kovobel flat pack container can also be used for various other purposes, including carports.
Cost-Effective Solution
Flat pack containers are an affordable alternative to traditional carports or garages. Our containers are relatively inexpensive to purchase, deliver and install when compared to other storage solutions. Additionally, our storage containers require minimal maintenance, helping you to reduce your long-term costs.
Customisable Design
With a variety of different sizes to select from, our containers can be customised to fit your specific needs, and can easily be modified to include additional windows, doors or other features. They can be stacked with other Kovobel storage containers to create a multi-level storage solution.
Easy Access
Kovobel carports are designed with double-end doors and double side doors. This makes access to your car doors simple, removing the need to climb over the seats or use an open window to squeeze out!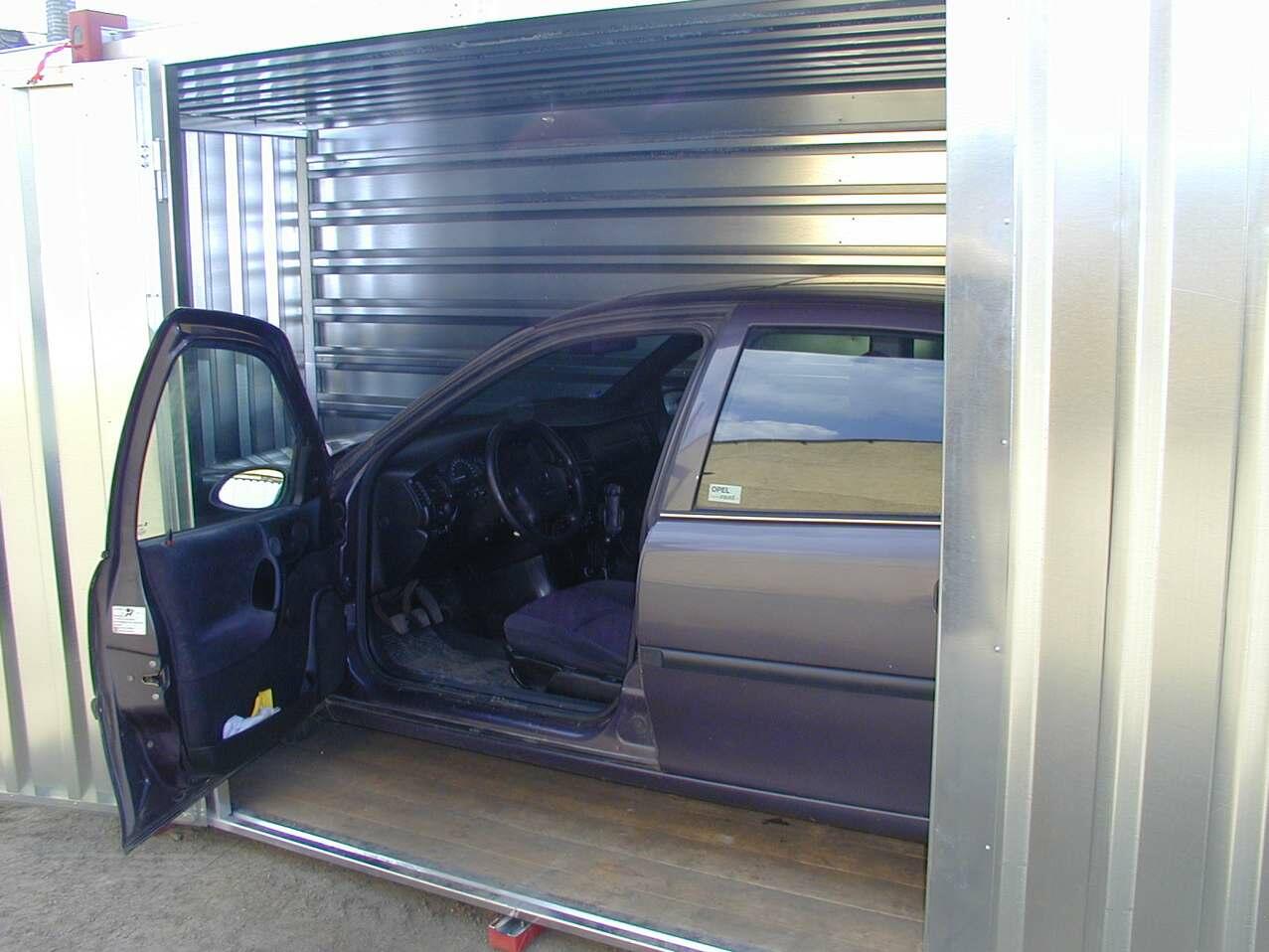 Durable and Weather-Resistant
Our flat pack containers are made from galvanised steel which makes them strong and durable. Our carport containers can withstand even the harshest weather conditions, from wind and rain to heavy snow or hail. Our galvanised steel structure provides excellent protection against harmful objects and natural elements that could damage your car..
Easy to Install
A kovobel flat pack container can be easily assembled in under an hour. They come with pre-drilled holes, which make the installation process incredibly fast and straightforward.
Sustainable Solution
Using a Kovobel flat pack container as a carport is an environmentally-friendly option. Flat pack containers are made from recycled steel and are fully recyclable, which makes them an eco-friendly alternative to a traditional carport.
Secure Storage
If you're looking for security, you're in the right place; our flat pack containers come with a locking mechanism that's designed to deter theft and vandalism. Alongside this, our Kovobel flat pack containers can be fitted with additional security features, such as alarms and CCTV cameras.
Low Maintenance
Flat pack containers require minimal maintenance and are fully resistant to rust or corrosion, making them an ideal option for car and vehicle safekeeping.
See our Flat Pack Carport Range for more details.