Container Door Security Bar Lock - Double Door
Product description
Description

All Kovobel Containers are equipped with a door lock with 3 keys (not including the open Shed range). But if your container needs additional security, we can supply our strong anti-vandal bar set to strengthen the door lock.




Available for both double door and single door units.  The strong galvanised security bar spans the door frame and covers the lock.  Secured with a standard padlock (not included).




These are simple to install after the container has been assembled.

 

Please contact us for a delivery quote for this item.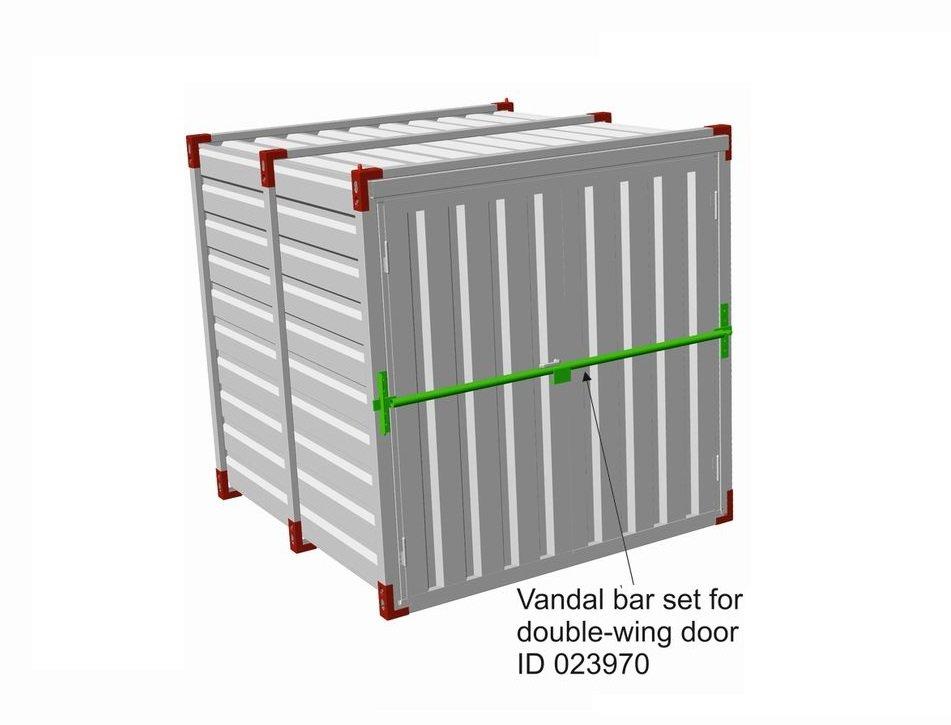 Recommend this product to a friend
Container Door Security Bar Lock - Double Door